E-bike rental
In Folgaria you will find our rent shop of e-bike for men, women and kids from 10 years old. You can enjoy our mountain in summer too.
New bikes
We put at your disposal new material branded Focus and Univega, two brands that are synonymous with quality.
Bike rental & Guided tours on the Altopiano di Folgaria

FIND OUT OUR RENT SHOP!
Our rent shop on Altopiano of Folgaria offer to you very good bicycles and e-bike for hire.
Come and visit us!
We are open all days
:
We are open all days: from 9:00 AM untill 1:00 PM and from 2:00 PM to 6:30 PM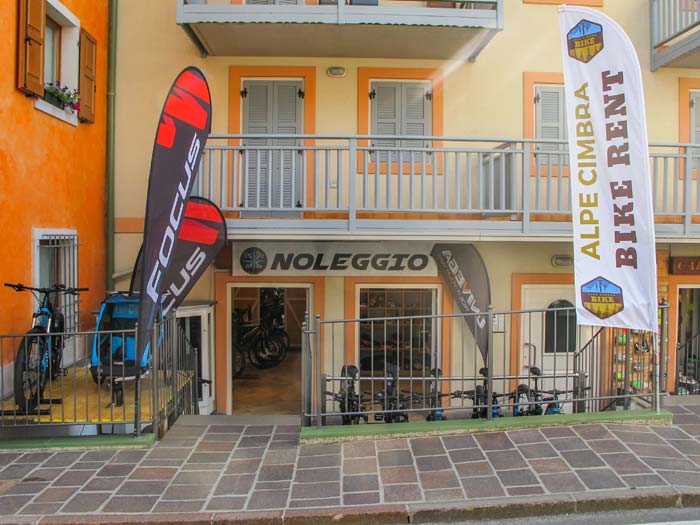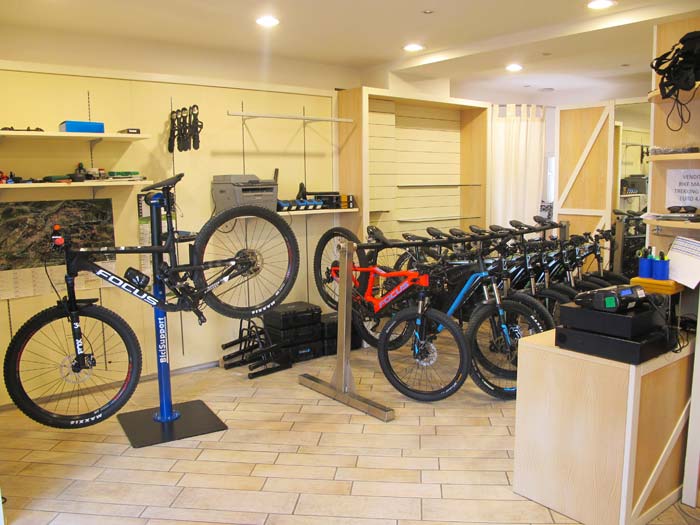 GUIDED TOURS
We give all our customers the opportunity to make guided tours with specialized instructors of the Italian Mountain Bike School.
THE PRICES OF OUR BIKES
E-BIKE
Half day
1 day
6 days
E-bike Front
€ 30,00
€ 45,00
€ 85,00
€ 120,00
€ 150,00
€ 175,00
€ 205,00
€ 230,00
€ 20,00
E-bike Full
€ 40,00
€ 60,00
€ 115,00
€ 165,00
€ 205,00
€ 240,00
€ 270,00
€ 295,00
€ 25,00
BIKE MTB
Half day
1 day
6 days
Bike Sr Front
€ 15,00
€ 18,00
€ 30,00
€ 42,00
€ 51,00
€ 61,00
€ 70,00
€ 79,00
€ 9,00
Bike Jr (until 140cm)
€ 9,00
€ 12,00
€ 22,00
€ 31,00
€ 40,00
€ 49,00
€ 57,00
€ 63,00
€ 6,00
ACCESSORI ACCESSORIES
Half day
1 day
6 days
Baby bike seats
€ 4,00
€ 7,00
€ 14,00
€ 21,00
€ 28,00
€ 32,00
€ 36,00
€ 40,00
€ 4,00
Baby bike trailer
€ 5,00
€ 10,00
€ 20,00
€ 30,00
€ 40,00
€ 45,00
€ 50,00
€ 55,00
€ 5,00
Helmet
€ 2,00
€ 2,00
€ 4,00
€ 5,50
€ 7,00
€ 8,50
€ 10,00
€ 11,50
€ 1,00
Back pack
€ 2,00
€ 2,00
€ 4,00
€ 5,50
€ 7,00
€ 8,50
€ 10,00
€ 11,50
€ 1,00
TOUR WITH INSTRUCTORS
1 person
+10 persons
Half day
€ 40,00
€ 65,00
€ 90,00
€ 100,00
+ € 10,00
All day
€ 90,00
€ 120,00
€ 150,00
€ 160,00
+ € 15,00